Please join us at the Downtown Strategy Workshop Tuesday, July 27th 3-6:30 pm at the Vern Burton Community Center
What is the Future of Downtown?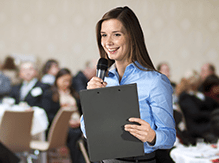 The only thing certain and predictable about our downtown is that it has a future. What that future is can either be what comes to us, or what we plan for it to be, and act upon that plan. Together, we can fashion a future that we would all prefer to see: a downtown that makes us proud and that reflects our extraordinary natural environment. It takes work, a clear vision, and YOUR input and participation. 

You are invited to attend the Elevate PA 2026 Visioning Workshop to help guide and define the future characteristics of our downtown.
Workshop Registration
This workshop is open to the public and free to attend, but seating is limited so advance registration is required.
Register Now
Post Workshop Mixer

Please stay after the workshop to enjoy food, wine, and other beverages.